Reserve League
Apparently our goal was a peach
Thumped Albion Rovers 6-1 away from home.

Knox, De Vita, Blues (2) and Hamilton (2) with our goals.


Team: Gary Maley, Carlo Pignatiello, Cameron Clark, Henk Van Schaik, Ciaron Brown, Trialist A, Raffa De Vita, Cameron Blues, Jack Hamilton, Levi Kinchant, Matthew Knox

Subs: Jordan Pettigrew, Jason Gregory, Alberto Vezza, Rece Rintoul, Trialist B, Ben Magee
2-1 win at home to raif last night.

Blues and Wylde with our goals. Both trialists apparently looked good, with Trialist B setting up the second goal.


Team: Ross Stewart, Carlo Pignatiello, Cameron Clark, Henk Van Schaik, Ciaron Brown, Shaun Byrne, Raffa De Vita, Cameron Blues, Jack Hamilton, Trialist A, Gregg Wylde.

Subs: Gary Maley, Trialist B, Reece Rintoul, Alberto Vezza, Scott Hay, Levi Kinchant, Ben Magee
Apparently we play Ayr in Reserve challenge cup final at the Spagettihad a week on Sunday
Raffa playing another 90 mins, dunno how many reserve games he has to play before he's deemed fit to play in the first eleven, surely should be getting a place on the bench by now, and a 15/20 mins sub appearance.
Back to the league on Tuesday and back to winning ways. 3-1 away to Queens Park.

Starting XI: Ross Stewart, Levi Kinchant (Henderson 85), Gregg Wylde, Hakeem Odoffin, Hamish Thomson, Carlo Pignatiello, Cameron Blues, Rafa De Vita, Jack Hamilton, Scott Tiffoney (Gregory 65), Matthew Knox.

Subs: Jordan Pettigrew, Jason Gregory, Craig Henderson, Scott Hay, Albersto Vezza

Scott Tiffoney scored the first, and Jack Hamilton the other 2.
6-0 thumping of Airdrie tonight.

Hardie (3), Hamilton (2), and Tiffoney with the goals.

League can be won next Monday if raif beat Ayr, or on Tuesday if we beat East Kilbride.
Many substitutions are you allowed in reserve games, noticed we made 5 last night.

That was some reserve team we had last night though, they'd prob stroll League One, and do some damage in the Championship too.
Raffa getting another goal for the reserves as we roll over EK in a 4-2 win tonight.

Have we won the league yet?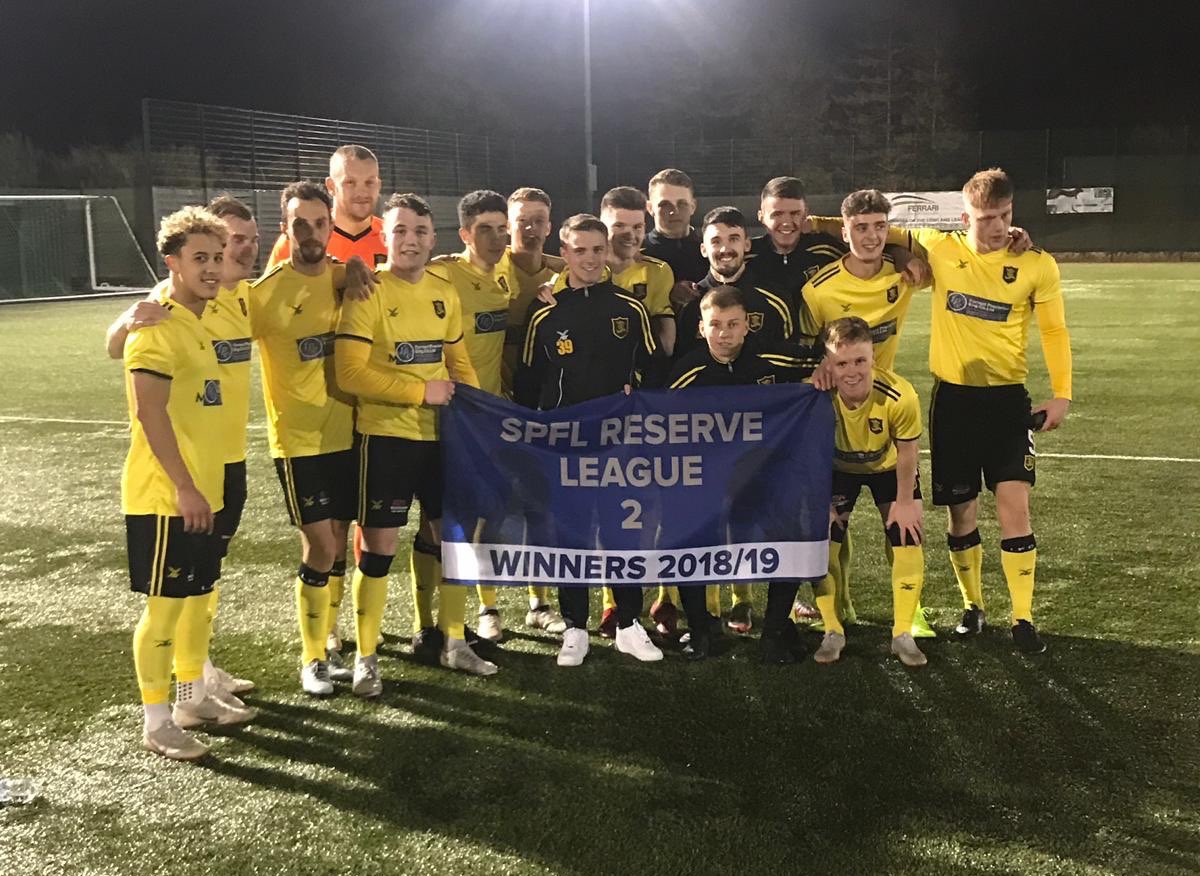 East Kilbride 3-4 Livingston (Tiffoney 9; Knox 31; Henderson 71; De Vita 80)
Team: Gary Maley, Levi Kinchant, Gregg Wylde, Cameron Clark, Hamish Thomson, Carlo Pignatiello, Cameron Blues, Rafa De Vita, Matthew Knox
(Craig Henderson 46)
, Scott Tiffoney
(Reece Rintoul 59)
, Jack Hamilton
(Scott Hay 84)
2-1 win over Ayr in our last reserve league game of the season last night, no team sheet was put up so don't know if Raffa played. Hoping he didn't and is going to be playing tomorrow against Accies. Craig Henderson and Cameron Blues scored our goals.
Just been told Raffa played another 90 mins in the reserves, so doubt he'll play in the game tomorrow. We need to get one of these banging your head against a brick wall smileys,